Local actress lands role in Broadway's Rent
By Adam Bello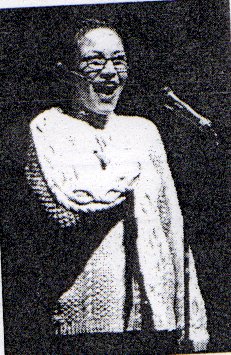 A Downsview actress is heading for the bright lights of Broadway. Tamara Podemski, 20, is leaving the Toronto cast of Rent for the New York production of the rock musical.
Podemski accepted the offer with mixed emotions.
"My agent got the call from the New York producers of Rent, and we (her family) became hysterical with excitement when they asked me to come to Broadway," she says. "It's a dream come true, but it means leaving behind this cast that I have worked with since day one. I thought I would finish with it through to the end (of the Toronto run)."
One of the first to be cast in the stage production at the Royal Alexandra Theatre when it debuted last fall, Podemski will be reprising her Toronto role of Mrs. Cohen, the comedic Jewish mother, as well as understudy the lead of Maureen, the flighty, aspiring actress she has played on occasion.
A graduate of the Claud Watson School of the Performing Arts in North York, Podemski has worked in various Canadian media, including the critically acclaimed 1993 film Dance Me Outside, and more recently on network television as Lucy in the now concluded CBC comedy drama series The Rez. Podemski ways her departure from the Canadian performance scene will not be a permanent one.
"North York is my home, and I prefer the humility of the Canadian performing arts industry," she said.
"No matter how far away I go, I will always come back here."